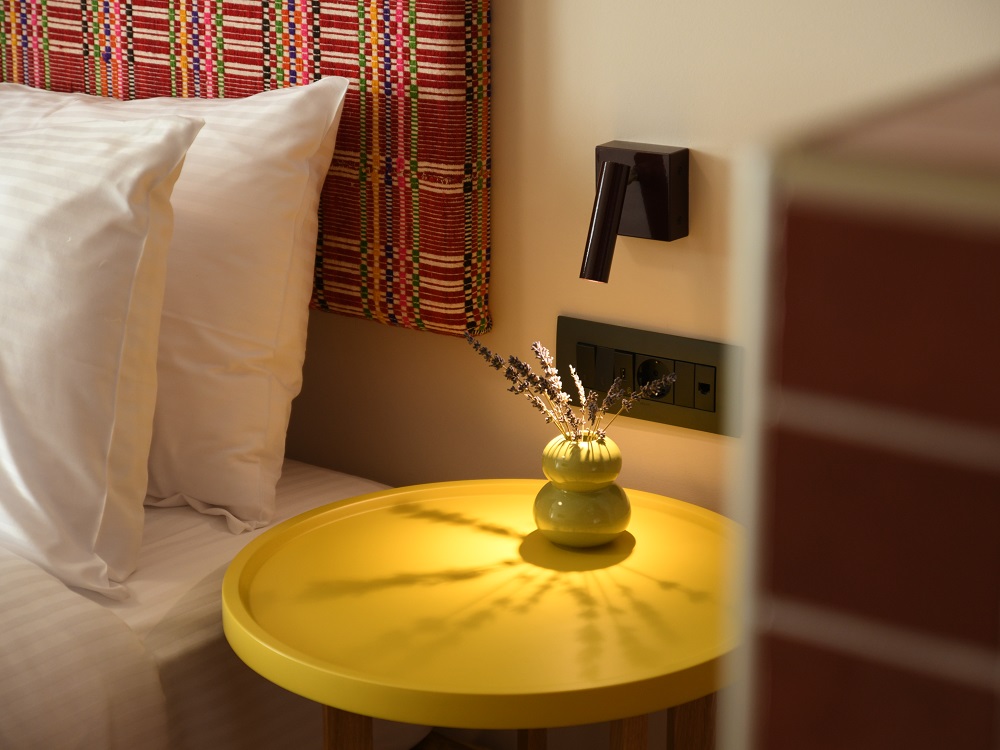 Our story
People taking care of people...
For the last 15 years we travel along the continents. We enjoy authentic experiences: local culture and art, great food and wine, meeting new people, be dazzled by the city centers or getting lost off the beaten path, but most of all we seek a home away from home.
PAVO is more than just a hotel. It's the embodiment of our philosophy on traveling. PAVO is a hospitality experience by travelers for travelers.
We want you to feel the aura, the energy, and the culture of this land: Art, decorative and architectural elements and (of course) us and our passion to provide you a great and unique experience!
Contemporary artist Fikos created a mural depicting the history and the mythology of Crete to travel you along space and time.
Local artists provided their works to decorate the apartments.
Some beds' headboards were created by our grandmother's handmade textiles from the 1950s or 1960s (the exact date is lost in time), and the rest are also made by hand in a loom using a traditional weaving process.
Handmade luminaries were inspired by the rich Cretan tradition.
Make the most of you time here in the bustling yet charming Heraklion.
At the beginning (or the end) of the day, PAVO is a microcosm of what we ourselves look for, as travelers.