The original art
Throughout PAVO you will find the artworks of contemporary Greek artists, such as Alexia Seretidou, a local based artist, and George Sepetzoglou an Athens born sculptor.
Meet Alexia Seretidou.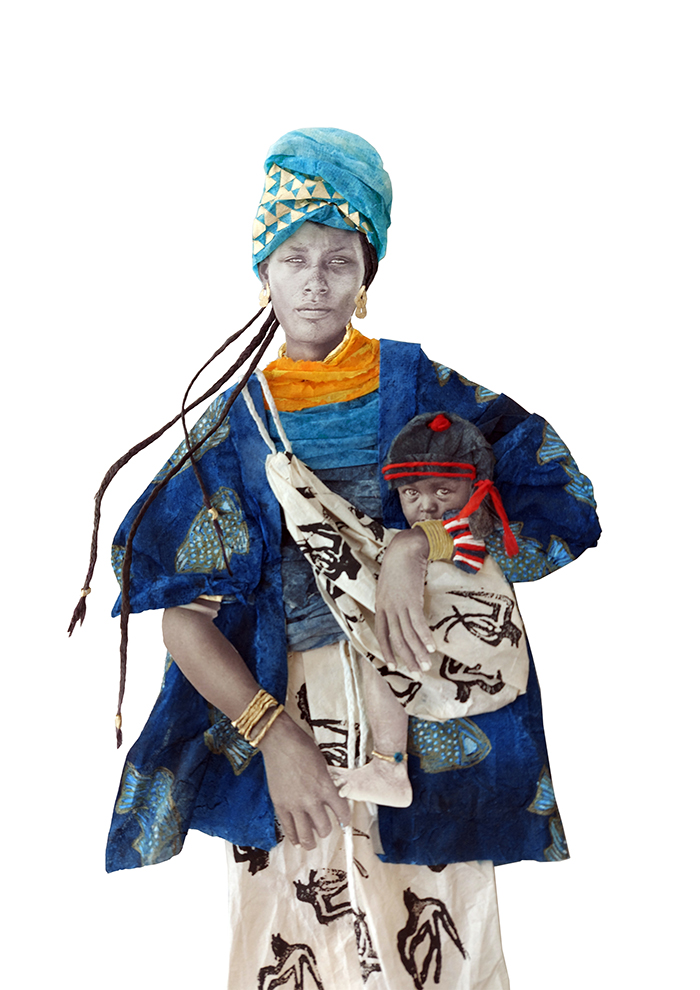 Who are you and what is your craft?
I am Alexia, my craft is making paint, making paper, and making paper synthesis with various types of papers from all over the world. I also love watercolor, linocut, cyanotype and combine them in a form of hybrid painting. I was born in Komotini, a town in the north part of Greece. Since 1998 I live in Crete, first at Chania and the last years in Ierapetra.
Were you interested in arts and crafts as a child?
I was, although I didn't know that that was art. For example, I was making toys from garbage such as wine corks, match boxes, screws etc.
What inspired you to start painting?
Observation of art in many little things around us. The way that old ladies were knitting, the way fishermen were repairing their wooden boats, the way my grandmother was preparing everyday meals. Art is everywhere, you observe, you understand and then act.
How has being based in Crete shaped your work?
Crete has still some peaceful images to offer, so you can give your eyes a rest. The island has a bright light that encourages you to do things you love.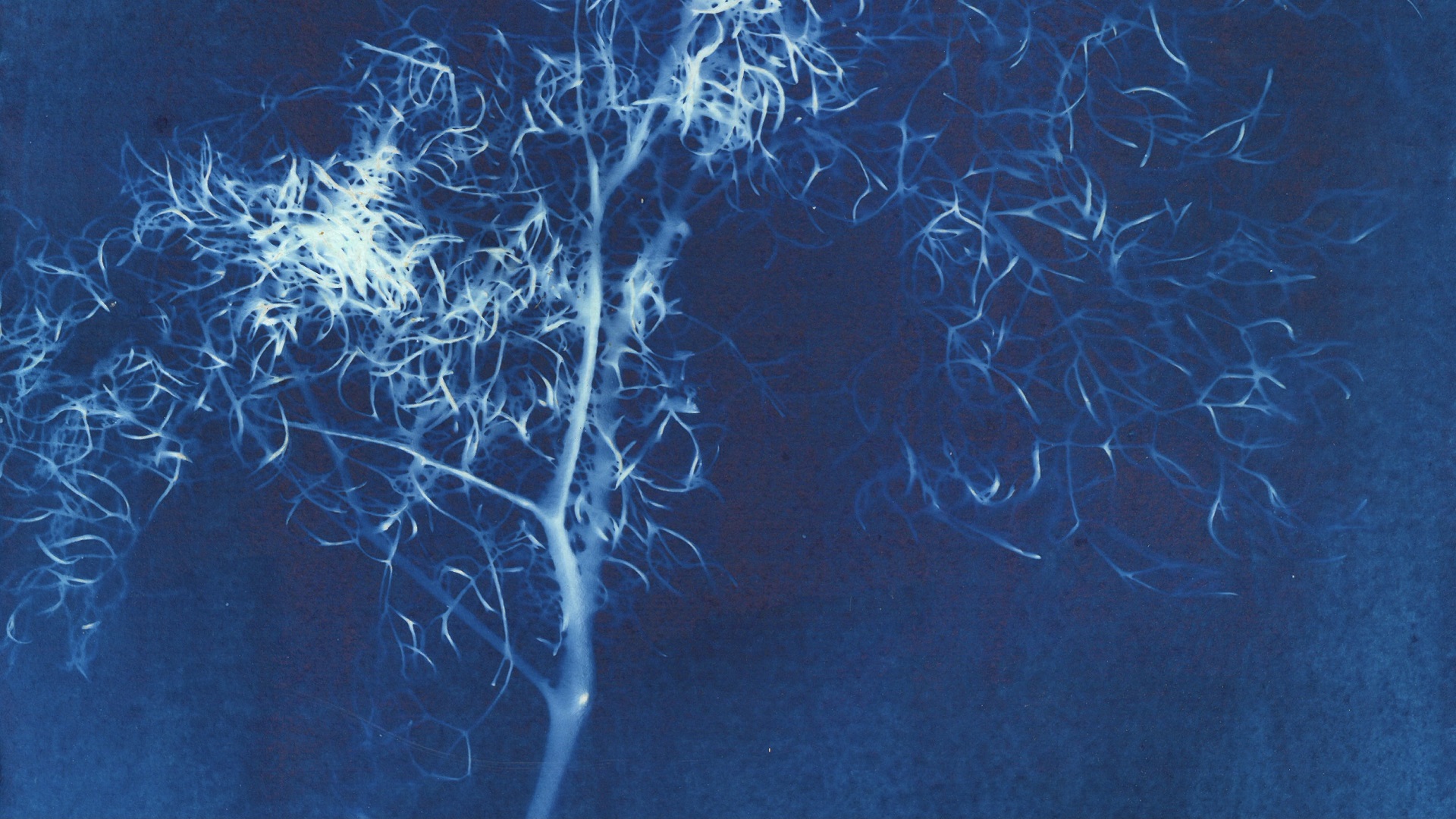 What kind of mediums do you use?
I use watercolors, inks, egg tempera, handmade natural pigments, handmade papers (mostly japanese and thai), photocopied photographs of people that lived in the early 20th century. Those heroes along with the handmade papers, papers from inside cigarette packs, chocolate tin foil and various other materials tell small stories, sometimes bitter and sometimes hopeful, just like life. I choose those mediums because they match, and the light embraces the final synthesis in a gentle way.
What are the advantages and disadvantages of using paper?
When I fold or paint a handmade paper, I feel like a part of a team with those people that made it, like I continue their work, I touch where other people touched. The texture is the main advantage, rough like an old worn cloth, silky like an expensive scarf, it depends on the fibers and the procedure of papermaking. The disadvantage is that it is hard to find them.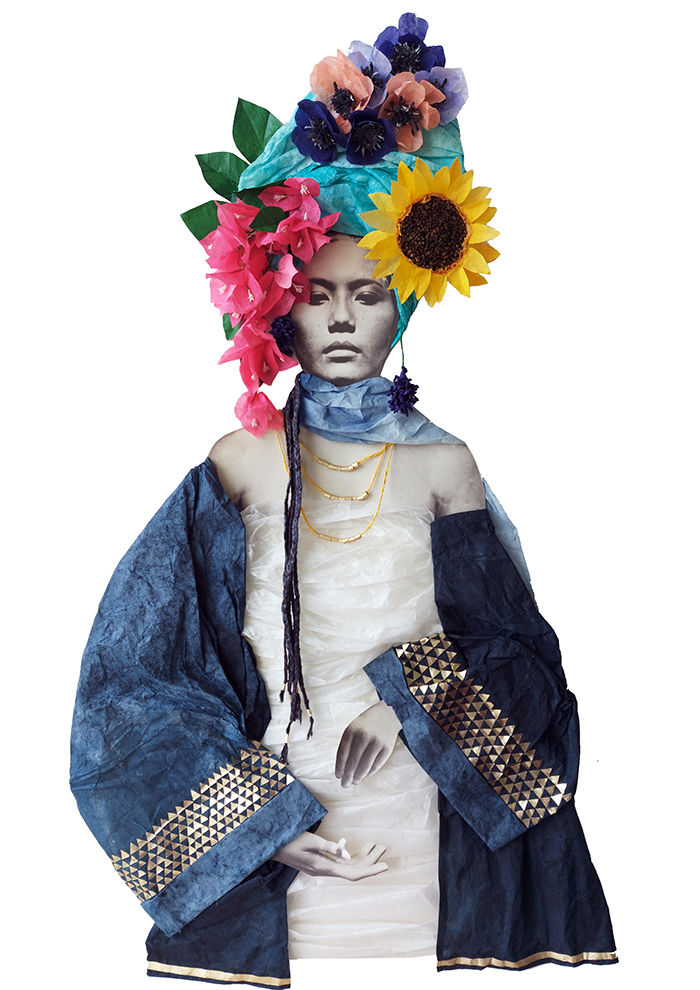 Where do you do most of your creation?
I used to work in the kitchen, on a wooden table and on the floor because of the lack of space. Now I work on a bench under my daughter's bed. My two daughters are fond of climbing on the bed and throw things to me, and this makes sometimes art a mission impossible.
What is your favorite and more inspirational place in Crete?
The mountains, anywhere on the mountains. No people, no plastic, no cars, only natural smells and bird sounds. If I walk there, I am happy and that lasts until the next week that if I am lucky, I 'll go again.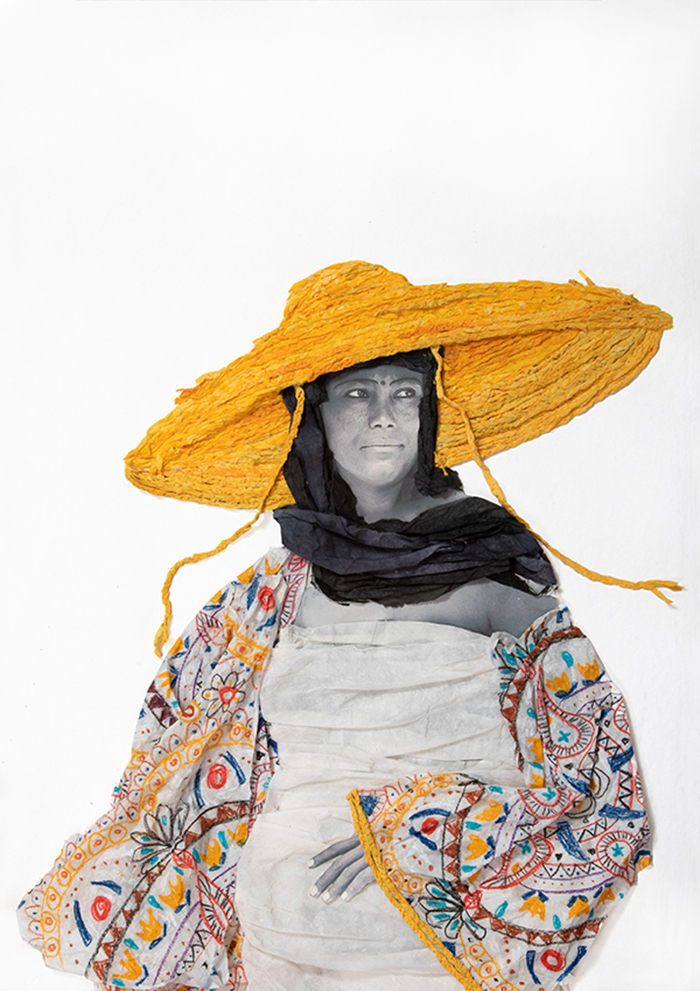 Your pieces are often inspired by Greek mythology. Do you have a favorite one?
Greek mythology is an exciting field with characters with real human emotions and behaviors. I love them all for different reasons. I love Callisto with her little bear, it is a very touching story, Calypso as an Ethiopian woman, Athena as a Syrian Bedouin woman from 1893, Hera as an Algerian woman from the Ouled Nail – Berber tribe on the Atlas Mountains. I love Lysistrata, as a Mexican actress from 70's western. Lysistrata a clever woman that was feminist before feminism was born. In this work there is a hidden symbolism. The shirt Lysistrata is wearing is painted with avocado seeds. If you boil avocado seeds, they produce a dusty pink colour. Need two avocado trees to make fruits, a male and female.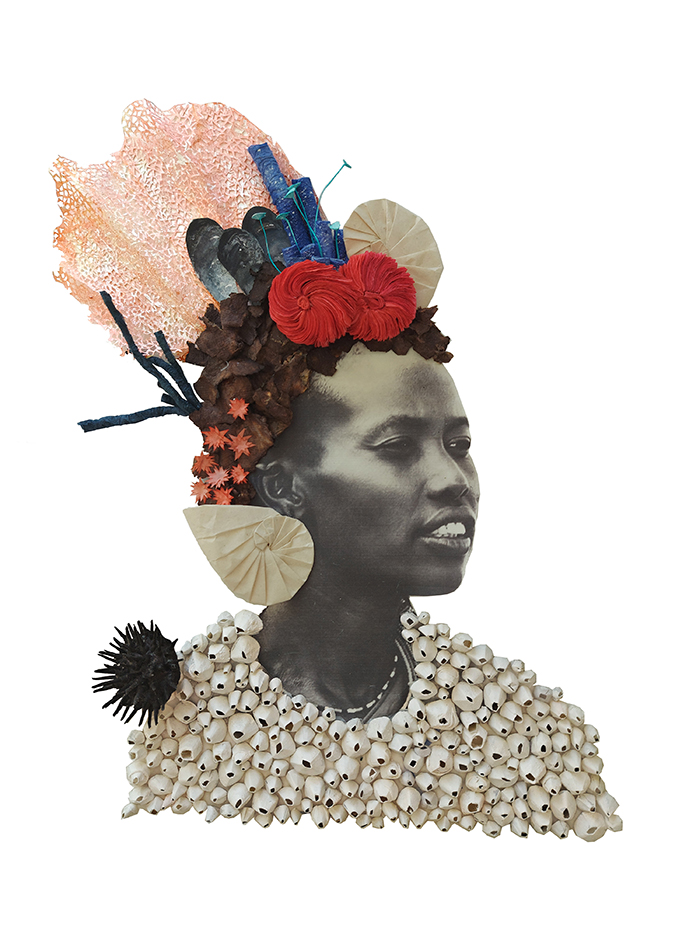 Crete is an infamous travel destination. What do you think is the role of art in the travel experience?
Very important and I do not mean only the ancient treasures of Minoan settlements. Many art festivals are running the last years with exhibitions and art happenings in every Cretan city, even here in small Ierapetra of 15.000 people.
Where can we see some more of your work?
I have a small and untidy group on Facebook.
You can also find me on Instagram @alexia_seretidou